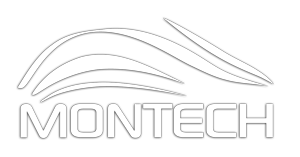 MONTECH Construction, Manufacturing and Installation LLC was established in 1995 as a company specializing in construction works, installation & assembly works and the production of machinery.
Production has since expanded to include highly specialized machinery for environmental protection, while industrial sewage treatment plants, public utility companies, local and city councils have become major clients. Initially MONTECH offered the production and assembly of chamber, chamber-membrane and membrane filter-presses, as well as the installation of sludge treatment systems.
Currently the main company profile is the production of technological solutions for public and industrial sewage treatment plants. This profile includes solid contaminants separators, dehydrating devices (chamber and belt filter-presses), conveyors, sewage sludge treatment machinery, calcium wash feeders for sewage neutralization, rotary sprinklers and various constructions from acid-resistant and black steel.
By the systematic expansion of our potential we can independently execute investment tasks involving the construction, development, rebuilding and modernization of city and local sewage treatment plants.
We provide:
complete supply of devices to agreed configurations,
installation and commissioning of devices,
operator training,
warranty and post-warranty services,
Operation & Maintenance manuals.